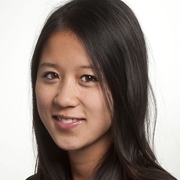 Linh Nguyen completed her PhD project on the LEAP study as a cooperation between Diabeter and the Center of Research on Psychology in Somatic Diseases (CoRPS), Department of Medical and Clinical Psychology, Tilburg University. She now works as a psychologist at the GGz Breburg, while continuing her research work on the LEAP study.
Publications:

Nguyen L, Nefs G, Pouwer F. Comment on Butwicka et al. Psychiatric Disorders and Health-Related Quality of Life in Children With Type 1 Diabetes Mellitus. 2017 Mar – Apr;58(2):214-215.
Nguyen, Linh, Nefs, Giesje, Aanstoot, H.J., Winterdijk, Per, & Pouwer, F. (2016). Mood and anxiety disorders in adolescents withtype 1 diabetes and their parents/caregivers: First results from the baseline assessment of the longitudinal diabetes LEAP study. Pediatric Diabetes. 2016 17 (Suppl 24):6.